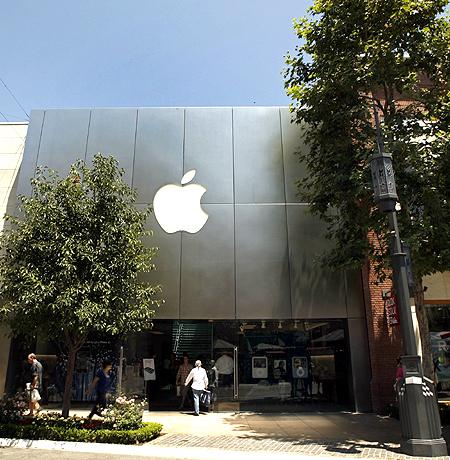 T

he world's leading brands have continued to grow in value despite the current economic uncertainty, according to WPP company Millward Brown's annual BrandZ top 100 most valuable global brands study.
The study demonstrates the power of strong brands as both a driver of new business growth and a critical support in difficult times. Here's a list of the world's top 30 valuable brands:
Brand name: Apple
Ranking: 1
Brand value: $183.0 billion
Brand value change 2012 v/s 2011: 19 per cent
Apple continues to innovate and maintain its 'luxury' brand status. The brand saw a 66 per cent increase in net sales last year. Retailers across the world are experiencing consistent demand.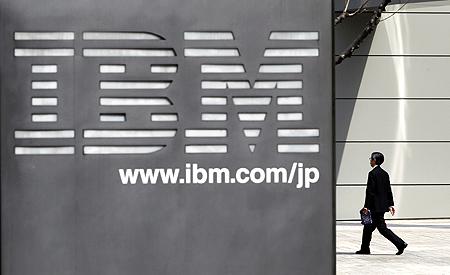 I
BM gained from the popularity of cloud computing technology. With a brand value of $116 billion, IBM moved up one slot to Number 2, ahead of Google. Last year, IBM experienced a seamless CEO transition and continued its "Smarter Planet" strategy, demonstrating the power of artificial intelligence with Watson, the robot that effectively competed against human contestants answering questions on the US game show Jeopardy.
Brand name: IBMRanking: 2Brand value: $116.0 billionBrand value change 2012 v/s 2011: 15 per cent
Watson is named for the father and son CEOs, both named Thomas Watson, who led IBM for almost 60 years.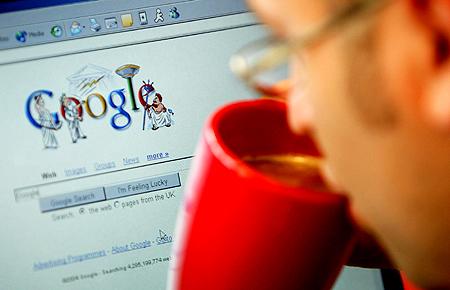 Brand name: GoogleRanking: 3Brand value: $107.9 billionBrand value change 2012 v/s 2011: - 3 per cent
G
oogle's revenue increased 20 per cent to $37.9 billion in 2011, primarily from advertising. The brand introduced Google+, an attempt to compete with social networks like Facebook by organising participants into groups with shared interests.
Almost 90 million people joined by year's end. The brand closed Google Buzz, however, its attempt to compete with Twitter.
Now, Google acquired Motorola Mobility, and are going to develop mobile devices that run on the Android platform. Google's revenue increased 20 percent in 2011 from increased ad sales. It suffered when its Google + program failed to be popular.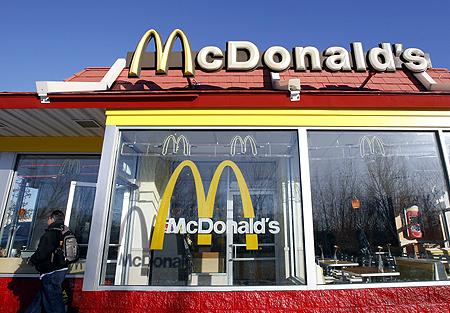 Brand name: McDonald'sRanking: 4Brand value: $95.2 billionBrand value change 2012 v/s 2011: 17 per cent
B
reakfast was among the reasons that McDonald's reported its highest same store increases since 2006. In the US, sale-store results increased 7.1 per cent, in Europe 7.3 per cent and 6.9 per cent in Asia, the Middle East and Africa.
On the strength of these results, McDonald's is accelerating growth in India. It is also expanding in the US by experimenting with baked goods and creating a cafe atmosphere to rival Starbucks.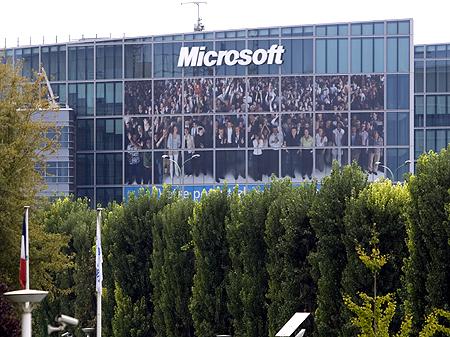 Brand name: MicrosoftRanking: 5Brand value: $76.7 billionBrand value change 2012 v/s 2011: - 2 per cent
M
icrosoft ended 2011 with sales of almost $70 billion, a record for the company and a 12 percent year-on-year increase. While the company continued to benefit from its legacy PC-focused products, Windows and Office, it was poorly positioned for the consumer shift away from PCs to mobile devices.
Windows 8, scheduled for release in 2012, is designed to sustain Microsoft's PC dominance while better accommodating mobile devices with a more cloud-based approach.
Microsoft's Xbox 360 was the best-selling home video game console in the US last year.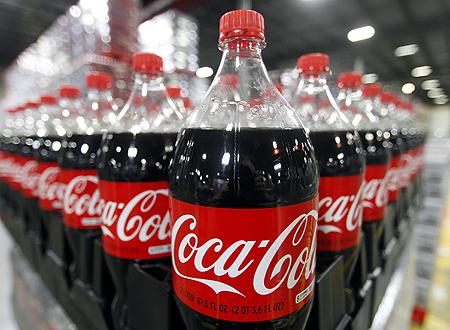 Brand name: Coca-ColaRanking: 6Brand value: $74.3 billionBrand value change 2012 v/s 2011: 1 per cent
T
his 125-year-old brand still retains popularity through good product and price points. Energy and soft drinks are increasingly in popularity in Europe, Africa and Asia.
Coca-Cola is Coca-Cola is perceived a desirable, adventurous and fun.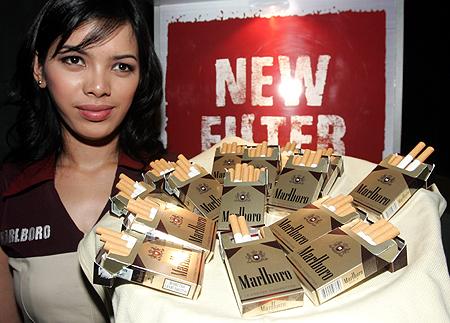 Brand name: MarlboroRanking: 7Brand value: $73.6 billionBrand value change 2012 v/s 2011: 9 per cent
M
arlboro is the largest selling brand of cigarettes in the world. It is made by Philip Morris USA. What has further added to its popularity is its partnership with Formula One teams and Ferrari.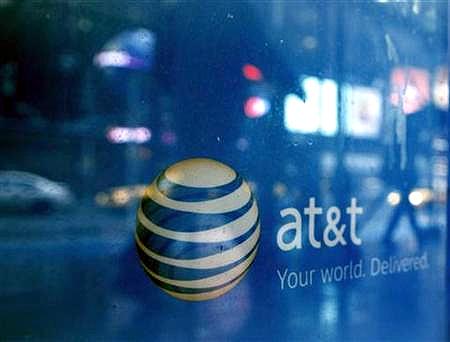 Brand name: AT&TRanking: 8Brand value: $68.9 billionBrand value change 2012 v/s 2011: - 1 per cent
A
T&T is a US multinational telecommunications corporation headquartered in Dallas, Texas. It is the second largest provider of mobile telephony and largest fixed telephony provider in the US.
In 2011, AT&T attempted to increase its wireless spectrum, by planning a merger with T-Mobile, the Deutsche Telekom brand. However, the strategy failed when the deal was rejected, leaving AT&T to explore options for data throttling, rationing system access based on customer value.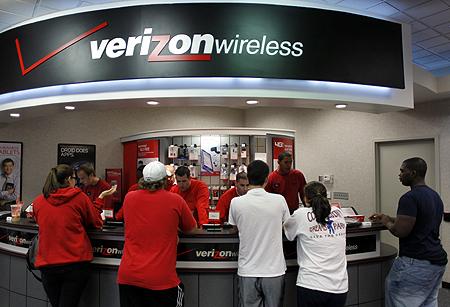 Brand name: VerizonRanking: 9Brand value: $49.2 billionBrand value change 2012 v/s 2011: 15 per cent
V
erizon Communications is a global broadband and telecommunications company. It started in 1983 as Bell Atlantic, and is based in Philadelphia.
Distribution of the iPhone expanded in the US when Verizon became a carrier in February 2011, ending AT&T'S exclusivity. It also benefited by partnering with Time Warner Cable, a former adversary an adversary with which it now will cross-sell products. Verizon also expanded its content offering through a partnership with Redbox, a video rental service.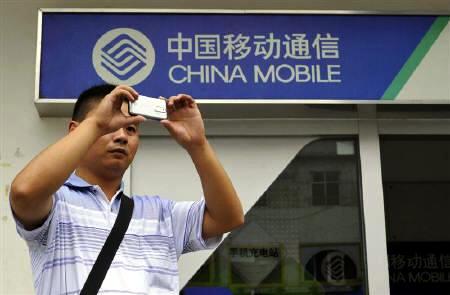 Brand name: China MobileRanking: 10Brand value: $47.0 billionBrand value change 2012 v/s 2011: -18 per cent
A
s of January 2012, China Mobile is the world's largest mobile phone operator with about 655 million subscribers. Initially it benefitted from increased penetration of devices in China: about 94 per cent.
The company invested $800 million into a unit called China Mobile Finance, targeted at mobile payments.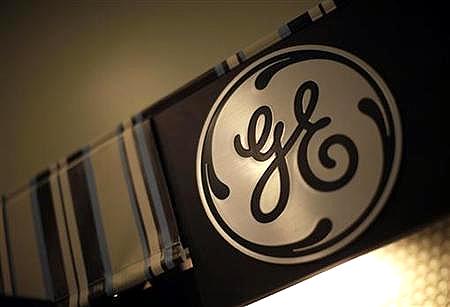 Brand name: GERanking: 11Brand value: $45.8 billionBrand value change 2012 v/s 2011: - 9 per cent
G
eneral Electric or GE is an American multinational conglomerate corporation incorporated in Schenectady, New York. It is the 11th largest firm in the US.
GE continues to expand in medical imaging and technology. It has also acquired large oil and gas and power companies but it faced setbacks by rising commodity costs and demand for alternative energy.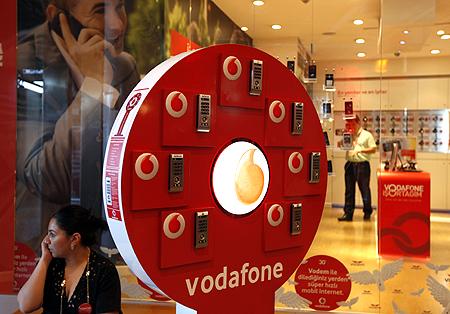 Brand name: VodafoneRanking: 12Brand value: $43.0 billionBrand value change 2012 v/s 2011: - 1 per cent
T
he company on Tuesday posted a 19.5 per cent increase in its service revenues to Rs 32,184 crore (Rs 321.84 billion) for the year 2011-12, as compared to Rs 26,936 crore (Rs 269.36 billion) a year ago.
Globally, Vodafone has differentiated itself from other telecom companies through partnerships with Verizon. The company has a presence in 30 countries.
Recently, it tied-up with Visa for a mobile payment partnership, as announced in early 2012, the Vodafone program will launch in Europe.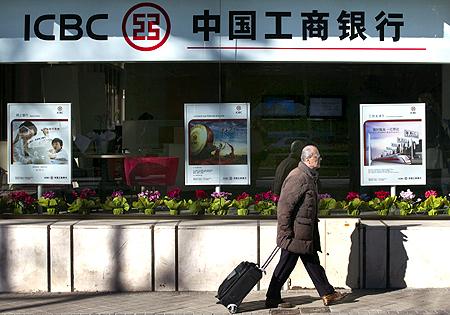 Brand name: ICBCRanking: 13Brand value: $41.5 billionBrand value change 2012 v/s 2011: - 7 per cent
I
ndustrial and Commercial Bank of China (ICBC) is the largest bank in the world by profit and market capitalisation. It is one of China's 'Big Four' state-owned commercial banks.
In May 2011, ICBC received a license to open a branch in Mumbai, and it recently established a presence in Karachi, Islamabad and Canada and also aspires to grow in Russia, the Middle East and Latin America.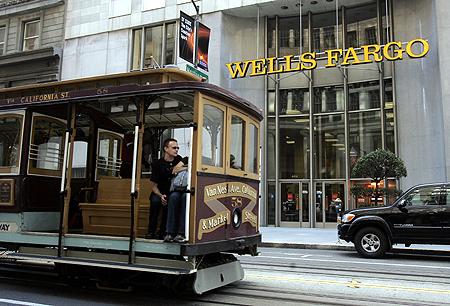 Brand name: Wells FargoRanking: 14Brand value: $39.8 billionBrand value change 2012 v/s 2011: 8 per cent
W
ells Fargo & Company a US-based financial services company with operations around the world. Wells Fargo is the fourth largest bank in the US by assets and the largest bank by market capitalisation.
The bank completed its acquisition of Wachovia in a way that helped retail existing customers and acquire new ones.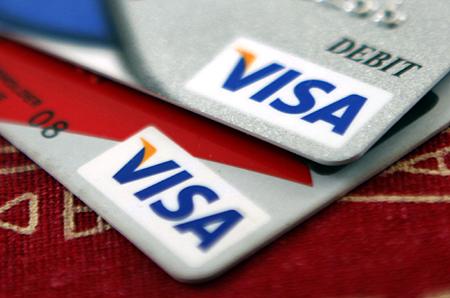 Brand name: VisaRanking: 15Brand value: $38.3 billionBrand value change 2012 v/s 2011: 34 per cent
V
isa describes itself as "a global payments technology company". It also stressed its day-today indispensability, using the strapline, "Life flows better."
A sponsor of the Olympics since 1986, Visa spent much of 2011 preparing for its sponsorship of the 2012 Summer Games in London. All credit card ticket purchases must be made with Visa. They plan to introduce the payment app during the games.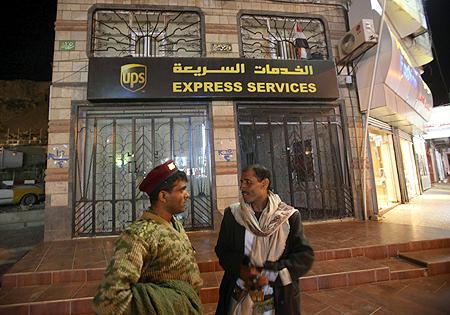 Brand name: UPSRanking: 16Brand value: $37.1 billionBrand value change 2012 v/s 2011: 4 per cent
U
PS is perceived as "in control," "trustworthy" and "wise" by consumers, who trust it to deliver their goods. UPS also saw rise in business as a result of increased online shopping interest.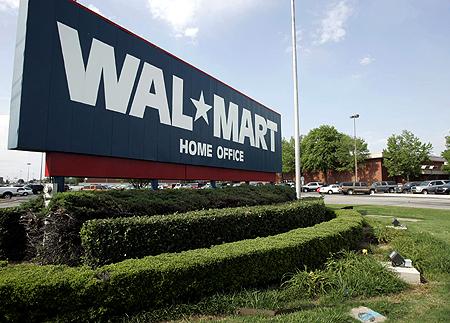 Brand name: Wal-MartRanking: 17Brand value: $34.4 billionBrand value change 2012 v/s 2011: - 8 per cent
W
almart's entrance into South Africa, with the purchase of Massmart, a multi-brand wholesaler and retailer, pointed to sub-Saharan Africa as a potential frontier of retail growth.
Meanwhile, India affirmed regulations that continued to slow the expansion of multi-brand retailers such as Walmart and Tesco, restricting them to operate in India as wholesalers rather than retailers.
In US, Walmart ended a long period of declining same-store sales comparisons, suggesting that the brand reconnected with its core customers. Reversing a failed strategy to improve efficiencies and draw higher-income shoppers, Walmart added back around 10,000 stock keeping units, strengthening core categories, both in food and general merchandise.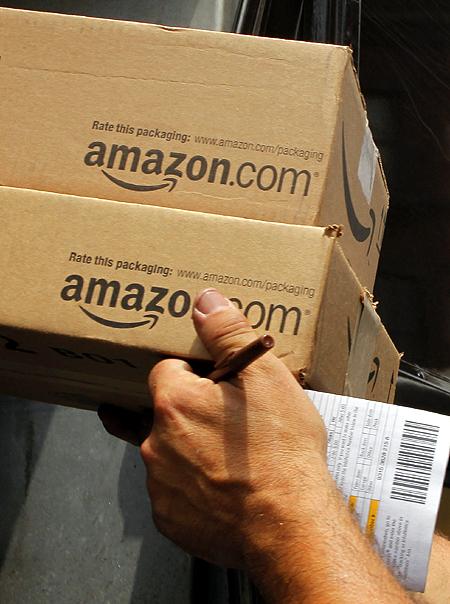 Brand name: AmazonRanking: 18Brand value: $34.1 billionBrand value change 2012 v/s 2011: - 9 per cent
A
mazon, headquartered in Seattle, Washington, US, is the world's largest online retailer.
Consumers largely use Amazon,com as their initial shopping search engine and caused brick-and-mortar retailers to rethink their strategies. It faced more competition from retailers, who devised their own online strategies.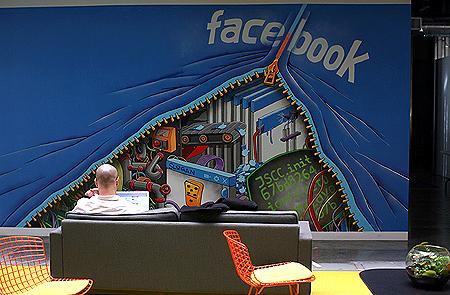 Brand name: FacebookRanking: 19Brand value: $33.2 billionBrand value change 2012 v/s 2011: 74 per cent
I
t's no surprise that Facebook was the top riser this year. It has been in the news for long for its famed IPO, which drove the market valuation in excess of $100 billion. It has done everything to gain this spot. For instance, the company managed to muffle privacy concerns.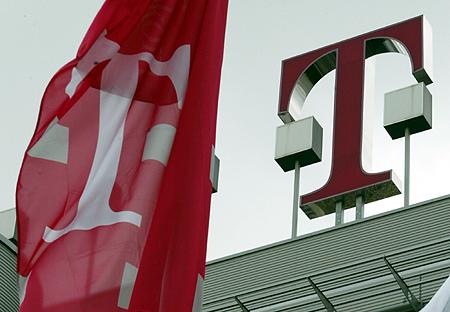 Brand name: Deutsche TelecomRanking: 20Brand value: $26.8 billionBrand value change 2012 v/s 2011: - 10 per cent
D
eutsche Telecom is a German telecommunications company headquartered in Bonn, North Rhine-Westphalia. Formed in 1996, it is the largest telecommunications company in Europe.
Deutsche Telecom has managed to retain its status as the top brand in Europe, even though it lost some value after a failed merger with AT&T.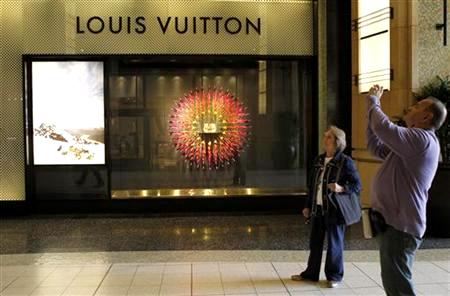 Brand name: Louis VuittonRanking: 21Brand value: $25.9 billionBrand value change 2012 v/s 2011: 7 per cent
L
ouis Vuitton is a French fashion house founded in 1854. The label is well known for its LV monogram, which is featured on most of its products. It has also managed to grab the leadership position in the online marketing space by revolutionising its website.
It has introduced "Digital Discoveries" feature, which profiles inspiring young artists and designers. It also aims at enriching customer experience constantly. For instance, Louis Vuitton has designed a store on Marina Bay in Singapore to resemble a cruise ship, reflecting the brand's travel heritage, which also is celebrated on the LV website.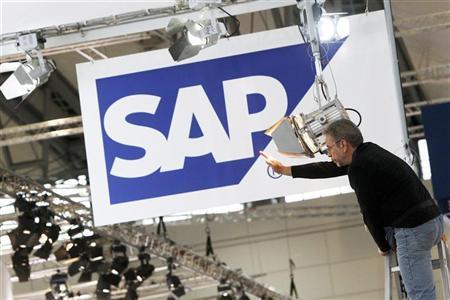 Brand name: SAPRanking: 22Brand value: $25.7 billionBrand value change 2012 v/s 2011: - 1 per cent
S
AP is a German software corporation that makes enterprise software to manage business operations and customer relations.
It recently introduced HANA, a hardware and software combination it released with HP, a struggling brand. SAP ranks third overall of brands in Europe.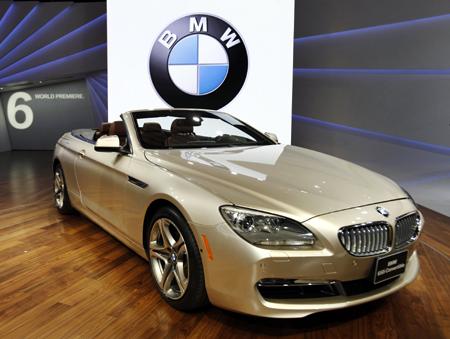 Brand name: BMWRanking: 23Brand value: $24.6 billionBrand value change 2012 v/s 2011: 10 per cent
B
MW introduced several new model, which helped the unit sales rise more than 12 per cent to 1.4 million. This set a sales record with growth in all regions, especially Asia.
It is constantly updating itself with latest technology, making it more desirable. For instance, BMW loaded their models with voice-activated communication for driving and controlling entertainment systems.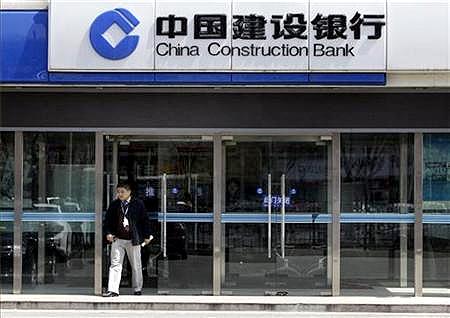 Brand name: China Construction BankRanking: 24Brand value: $24.5 billionBrand value change 2012 v/s 2011: - 4 per cent
I
n 2011 China Construction Bank was the second largest bank in the world by market capitalisation and 13th largest company in the world. The bank has more than 13,000 branches worldwide. Last year, Bank of America announced it would sell half its stake in the company to investors.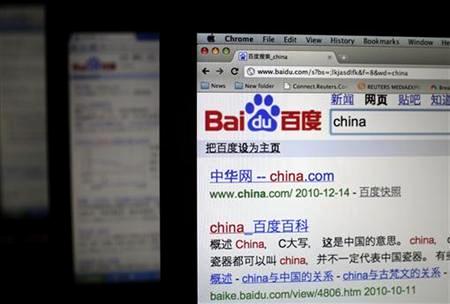 Brand name: BaiduRanking: 25Brand value: $24.3 billionBrand value change 2012 v/s 2011: 8 per cent
B
aidu, is a Chinese web services company headquartered in the Baidu Campus in Haidian District, Beijing. It is now setting up business in Brazil and Japan. When Google left China, it virtually wiped out Baidu's competition.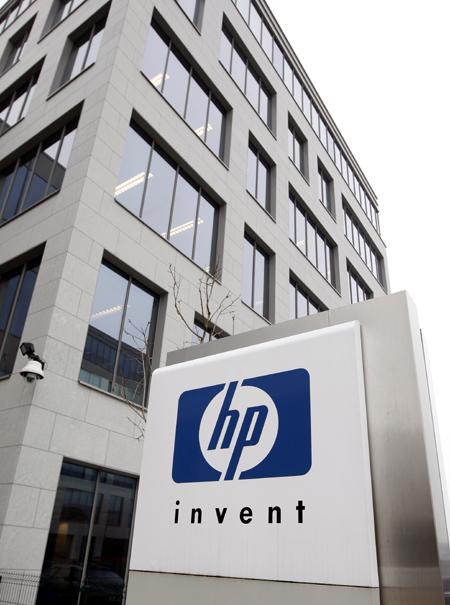 Brand name: HPRanking: 26Brand value: $22.9 billionBrand value change 2012 v/s 2011: - 35 per cent
H
P faced a rough period of uncertainty and struggled to maintain its leadership position. Now, the company has simplified its operation and is focusing on business products and software instead of personal computers, hoping to get back in the game.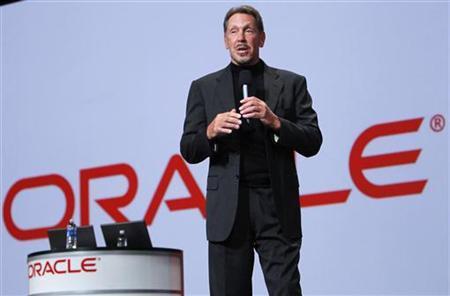 Brand name: OracleRanking: 27Brand value: $22.5 billionBrand value change 2012 v/s 2011: - 16 per cent
O
racle introduced the Exalytics In-Memory Machine, which is the first in-memory machine that quickly stores company data. But, it is still facing stiff competition for SAP.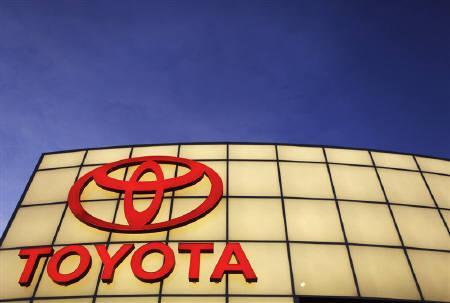 Brand name: ToyotaRanking: 28Brand value: $21.8 billionBrand value change 2012 v/s 2011: - 10 per cent
T
he Toyota Motor Corporation received the most awards for dependability in the J.D. Power and Associates dependability study.
It managed to regain some of the trust lost during the uncontrolled acceleration problems of two years ago, which was eventually attributed to driver error. The company also The suffered supply disruption after the Fukushima nuclear accident in Japan and flooding in Thailand.
However, Toyota's Prius, which led the hybrid sales, remained steady this year.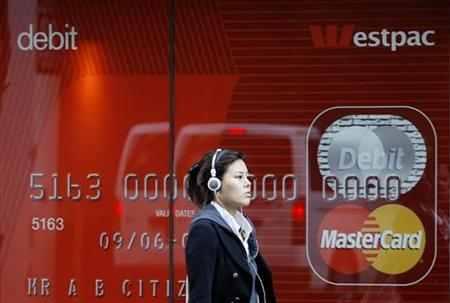 Brand name: MasterCardRanking: 29Brand value: $20.8 billionBrand value change 2012 v/s 2011: 53 per cent
M
asterCard chose this phrase, "a technology-driven, global payments company." MasterCard collaborated with Google and Citibank on the Google Wallet mobile payment initiative. Google Wallet users carry virtual versions of their Citi credit card information on their mobile devices.
MasterCard also formed a joint venture with Telefonica to provide mobile payment solutions in Latin America.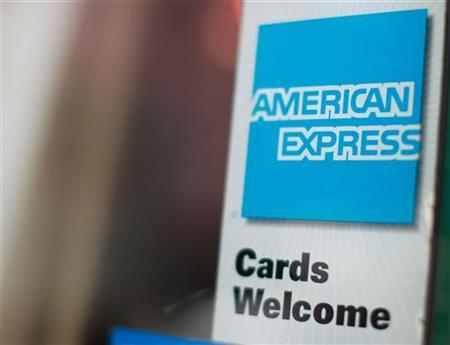 Brand name: American ExpressRanking: 30Brand value: $20.2 billionBrand value change 2012 v/s 2011: 18 per cent
A
merican Express Company or AmEx, is a US-based multinational financial services corporation headquartered in Three World Financial Center, Manhattan, New York. The company is best known for its credit card, charge card, and traveler's cheque businesses.
In the second year of its Small Business Saturday promotion, Amex drove significant revenue for the brand's small merchant customers.
Source: Rediff Business